Captain Tom 100 Challenge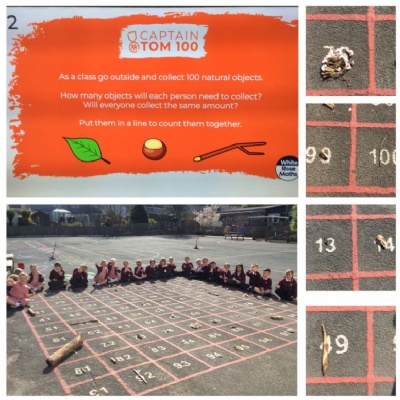 Today is the anniversary of Captain Tom's birthday. He would have been 101. The amazing Captain Tom raised over £30 million for the NHS during the covid-19 pandemic and resolutely refused to be beaten.
In our Celebration Assembly today, Mr Oaten talked to the children about the Captain Tom 100 Challenge to celebrate his life and honour his memory. The challenge is based on the number 100 and can be completed any time or anywhere over Captain Tom's birthday weekend.
In school the children have been challenged to complete some very special 100 themed problems. See your child's Class Dojo for photos of them completing their challenge.