Plymouth Food Bank Visit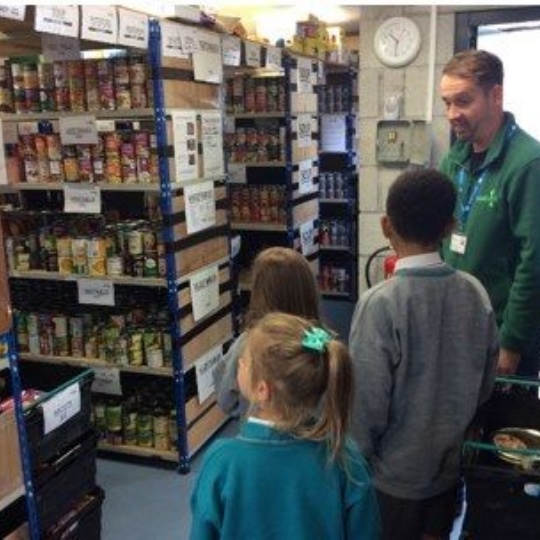 Following on from our harvest celebrations, the School Council went with Mrs Gibson to the Plymouth Food Bank with our harvest donations. Whilst they were there, they were lucky enough to receive a tour of the Food Bank and found out about what goes into the food parcels that are donated to those families most in need of their support. On their return, they were really keen to share what they had learned.
"At Morley Meadow, we donated close to 1,000kg of food to the Food Bank this year."
"Even though the shelves were stacked, the food that was there would only last a month."
"Last year, the Food Bank served over 1,000 families in Plymouth."
"It isn't just food that people need, they also need toiletries, nappies and basic supplies."
"The Food Bank receives lots of donations at Harvest time and at Christmas but for the rest of the year, there are not as many donations, so the staff struggle to serve all the families that need help."
The staff at the Food Bank were very grateful for all the donations that we made.