Crazy Creatures & Mad Scientists!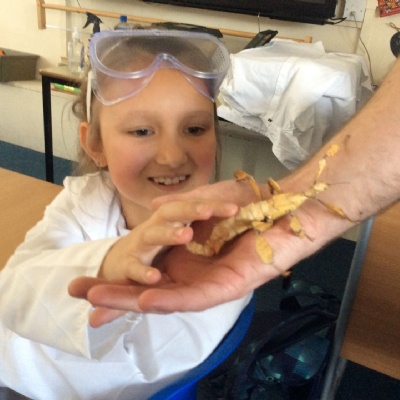 Science Week begins in a big way at Dunstone.
Monday started off with the arrival of hundreds of famous (and mad) scientists! We also had a visit from Dartmoor Zoo staff who brought in ball pythons, leaf stick insects, giant land snails and geckos for us to meet. Each class was busy during the day doing science-related activities both in the classroom and outside in the school woods.
Check out the Science Week gallery within our learning gallery.
http://www.dunstoneprimary.co.uk/gallery/?pid=23&gcatid=1&albumid=40