Writing
A writer from Morley Meadow Primary School will be able to:
Write clearly, accurately and coherently, adapting their language and style in and for a range of contexts, purpose and audiences.
Discuss the effects of a range of writing techniques.
Use a wide range of vocabulary.
Write with enjoyment and enthusiasm.
Accurately spell words or make plausible phonetical attempts.
Pay careful attention to punctuation and grammar.
Use editing opportunities to improve the written outcome.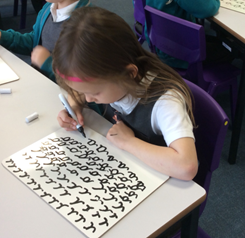 See our full statement in the attachment below.
To view our "Writing Activities" online gallery click HERE